About me: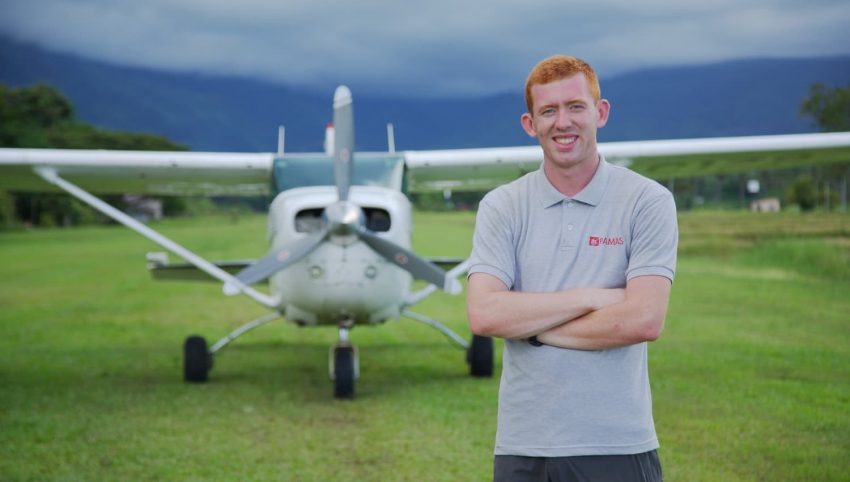 Hello!
I'm Andrew Hosford. I have a passion for spreading the gospel in hard-to-access areas.
In the summer of 2018, I felt the Lord calling me to be a missionary. I attended an aviation school in Ionia, Michigan so I can become a mission pilot and mechanic overseas. My prayer is that my life would be used in the service of God in the most effective way possible. 
---
My story: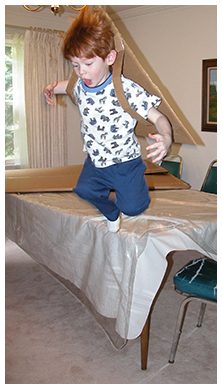 Ever since I was really little, I wanted to fly. My family would help me make models of anything that had wings. I would get very excited when I would see airplanes flying over. All my hobbies and dreams centered on flying. I wanted to fly! On a couple of occasions, I wanted to fly so badly, that I made myself cardboard wings and leaped off the kitchen table! I was so excited to finally be flying that even if I got hurt, I would get right up and do it again. 
Both of my parents have private pilot licenses. I was able to fly with them on trips that my dad was doing for work, and that brought my love for flying to the next level. I knew flying was what I wanted to do when I grew up. I wanted to be a pilot. From that time on, aviation was my goal.
In the summer of 2018, my family and I were on a canoe camping trip in the wilderness. On that trip, I began earnestly seeking God's direction for my life. One day, I prayed that the Lord would lead me to a verse that would give me an idea of what He wanted me to do. Almost immediately, a chapter came to mind, Matthew 28. At that time, I didn't remember what it was right off, so I turned there and read it. I got to the last few verses, and the great commission popped out at me. "Go ye therefore, and teach all nations, baptizing them in the name of the Father, and of the Son, and of the Holy Ghost: Teaching them to observe all things whatsoever I have commanded you: and, lo, I am with you always, even unto the end of the world. Amen." Matthew 28:19-20
God was calling me into mission work. From that time on, I knew that God was calling me to Missionary work and had even been preparing me to accomplish that. I couldn't see where I would end up, but it was as if God was saying "trust me - I have big plans for you."
I heard the voice of the Lord saying, "Whom shall I send & who will go for us?" Then said I, "Here I am! Send me.
The idea of actually becoming a mission pilot followed two weeks later when I attended a graduation ceremony for some friends of mine. It was then that I finally saw a path forward - Mission aviation. At first, I wasn't completely sure if this could be God's direction in my life, but after much prayer, I stepped forward to see God's leading, and I applied to the school.
At the entrance interview, I explained the ways I saw the Lord leading and guiding me to mission work. My parents and I got a tour around the school and I felt at peace that this was God's plan. After being officially accepted, I knew without a shadow of a doubt that this was God's direction in my life that I had been praying so long for!
I finished SMAT's Airframe and Powerplant Mechanics license course, and then I started flight training in August 2019. A year later, I graduated with my commercial pilot's license.
In October 2020 I accepted a position with a new mission project starting in Central America where the vision was to use a float plane as an air ambulance to bring hope to isolated people. I served alongside MiracleAir for several months before having clear direction change to serve in the Philippines alongside the Philippine Adventist Medical Aviation Services. In June 2022, I started flying in the Philippines, and God blessed in so many ways.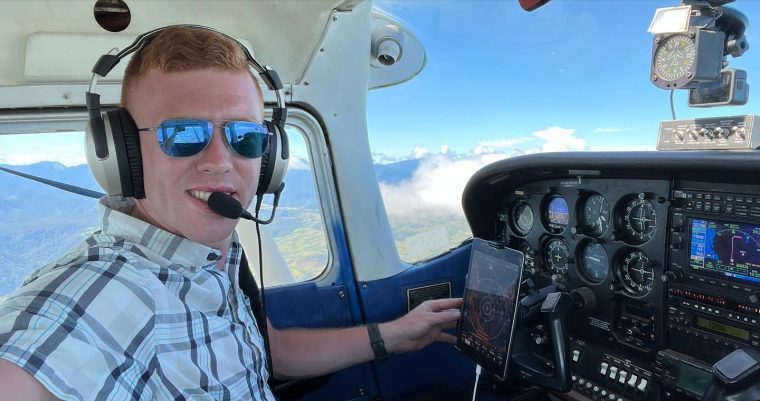 In March 2023, a PAMAS medivac helicopter went missing over the Sulu Sea with my teammates Daniel Lui and my girlfriend Janelle Alder. To this point in time, no news has surfaced and my trust in God has only deepened. I have learned through my experience that God never wastes pain. Since that time, I have continued service in the Philippines, allowing God to use me in deeper ways.  
My prayer is that my life will be an encouragement and blessing to others. If God is calling you to be a missionary, I can assure you that even though my journey hasn't been easy, it has been the most rewarding time of my life!
---
Join Me
I invite you to join me on this adventure with God. Follow my Newsletters, Instagram, and Facebook posts. Also, If you feel impressed, please partner with me to help meet the financial needs of our project.
I have but one candle of life to burn, and I would rather burn it out in a land filled with darkness than in a land flooded with light.