"Faster! Faster!" he moaned. I was doing the best I could to get my passenger to help.
The 2 hours before this intense turn of events was occupied by exercising with  a good friend of mine. The day started out below freezing, but to this point, snow hadn't started to blanket the scenery. Today, we settled on Ice Skating as the variety of exercise and I was looking forward to the opportunity. He and I had nearly tired ourselves when we heard that someone had fallen hard on the ice. Within seconds, a handful of people were surrounding this middle aged man and escorting him to help. 
With the limited First Aid training I have had, I rushed into action. I helped get him comfortable as possible,  and took his skates off,  then I rushed to drive his truck near to the door. Once settled, I carefully hurried him to the Emergency Room to get help. His shoulder was clearly out of joint and I could tell it was very painful for him. I glanced over at my comrade and noticed his arm turning blue, and I knew this wasn't good. He needed help quickly. The responsibility was weighing on me and I was moving as efficiently as I felt was safe. Once at the ER, I helped get him into a wheel chair and committed him to the care of the medical professionals. It was only after the adrenaline wore off that I realized this was my first medical evacuation. As a missionary pilot, I expect to be doing many more in the near future! I was grateful to have been able to help this man that day. It definitely built my excitement with the opportunity to help so many more people in need of medical attention.
Big News!
After 14 months of preparing to serve in one of the poorest countries in Central America, the next chapter in my story is about to begin and I am excited!
I have airline tickets for my first visit to Nicaragua! I fly to Costa Rica on January 11, 2022, and then will be crossing into Nicaragua with my teammates, the Hansen family, as soon as possible.

First on the list when I get to Nicaragua is getting a feel of the landscape and culture of the area where the Hansen's and I will be serving as missionaries. I look forward to practicing my limited but growing Spanish vocabulary. One of the significant opportunities I have is helping to finalize the location where we will be building a hangar as part of our base of operations. In the new year, besides searching for an airbase location, we will continue to work on the permissions necessary to import our seaplane, the Bushhawk.
As many of you, that follow our progress know, we have had some obstacles put in our way during this past year. God is beginning to shine light through the tunnel. Nancy Hansen has been battling two forms of cancer for about a year now and is now Cancer Free!! She is still re-gaining her strength but some of the Hansen's attention is now being turned towards making steady progress on the permissions needed to become fully operational in Nicaragua.
I look forward to experiencing these miracles first hand, and sharing them with you! Subscribe to my channel and you won't miss the exciting adventures God has in front of us!
Since my last update, I have been volunteering at Andrews University and I've had the privilege to gain more experience working under their aircraft maintenance director on two Cessna 150 aircraft. I was tasked with assisting with an annual inspection and the associated maintenance required to get a newly acquired Cessna 150 ready for use by Oklahoma Academy, located in Harrah, Oklahoma. Oklahoma Academy is using aviation to train up the next generation of Mission Pilots. They have an inclusive missionary training integrated into their academic program of which aviation is a part.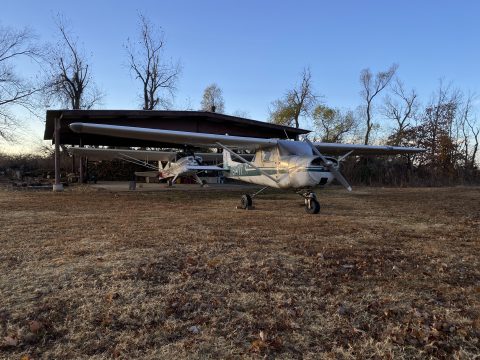 The second airplane - destined for Heritage Academy in Tennessee was needing some heavier maintenance as well as an annual inspection. First, we replaced the front windscreen and rear window. Several areas had developed corrosion which needed to be removed to slow its spread. It is also getting some updated instruments, and should be a wonderfully upgraded airplane. We look forward to delivering it to the academy soon, to teach more students to be mission pilots.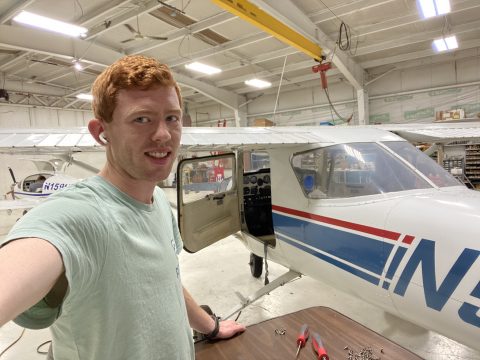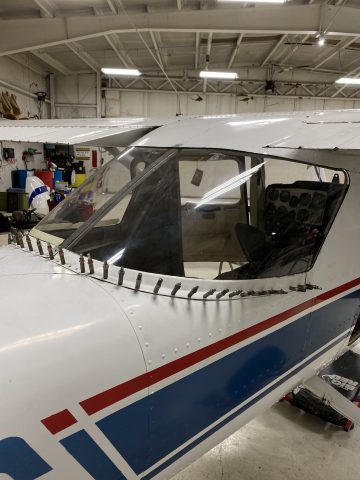 While I am going down to Nicaragua soon, I still need to raise additional monthly support to enable us to build the airbase and fly the evacuation flights. If you would like to make a year-end contribution or become a monthly supporter, know that your funds will be making a difference in the lives of people who need the love of Jesus shown to them.
Click here to make a tax-deductible donation online, or mail your check in to: 
AngelOne/MiracleAir
P.O. Box 1093 Calimesa, CA 92320
Write "Hosford - Miracle Air" on the memo line so that I can follow up with you. Donations are tax deductible.
May God richly bless you in this holiday season!
Andrew Hosford