Crash! Thud!
I sat bolt upright in bed. What was that?
It was the middle of the night and these loud noises were happening inches from my leg. Instinctively I reached for my phone to use as a flashlight, but— I couldn't locate it. I fished around in the darkness for it. I realized with intense panic what had just happened. My window was open and the bars, which were meant to provide protection were now broken — and — my phone was now missing. My heart sank as I pondered what to do.
I was alone in a new place, new community, new country and 2000 miles from home and family.  I no longer felt safe. Would the intruder come back? Would he try to come in? Would he try to hurt me? How could I call for help with my phone gone? I didn't want to leave, and I didn't want to stay. I felt very insecure.
But those thoughts were gradually replaced by a calm that came over me as I remembered that I was not alone. Yes, I had just been robbed, and my phone was gone. My way to connect with my teammates had vanished into the darkness — but I was safe in God's care.
"Fear not, for I am with you." 
"I will help you."
"I will never leave you or forsake you."
I don't have to worry about how I will replace my phone, because He said that He "will supply all my needs."
And I can rest in His love, knowing that He "will work all things out for good."
I can forgive, because Jesus gave us His example, "Father, forgive them, for they don't know what they do."
God reminded me that HE is all I need and I chose to surrender once again to Him.
The next morning, my landlord quickly set to work to make sure that the security bars on my windows were welded more securely and I was thankful for his quick action to help prevent a repeated event. I was also thankful for each of you who pray regularly for God to work through me and protect me. I know it made a difference for me that night.
After arriving in Nicaragua three weeks ago, we had several days in the capitol city, Managua, purchasing the necessary items I would need to move into my new home. We then drove 7 hours east to Pearl Lagoon, where we had our eyes on some possible houses to rent. For the first week, I stayed at a local hotel by the lagoon which turned out to be a beautiful place. Two tame parrots would conspire together to wake me each morning, which took a short time to adjust to.
The next few days were filled with several appointments as the Hansens helped me look for a new housing. We finally found a place that seemed perfect for me. It was near the place that Hansens were staying. I began getting some basic furnishings as the apartment was being prepared with paint and other plumbing.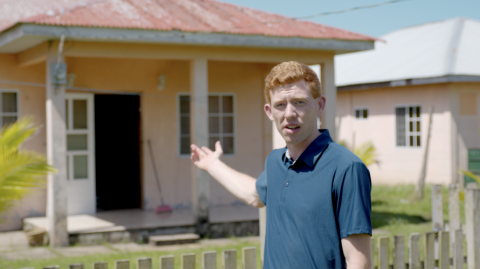 The day before moving into my apartment, we had an opportunity to travel by boat to a small chain of islands not far off the coast, to do some team building. It was a beautiful trip! I was reminded that there are still very beautiful places left in this world, and I was getting to enjoy it!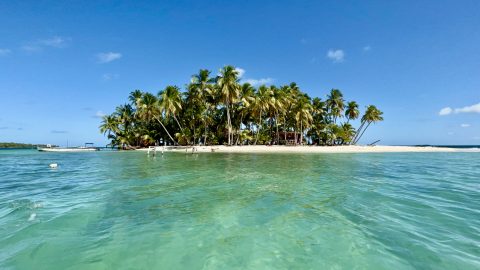 With such clear water, and snorkel equipment in tow, there was one good option - Go snorkeling!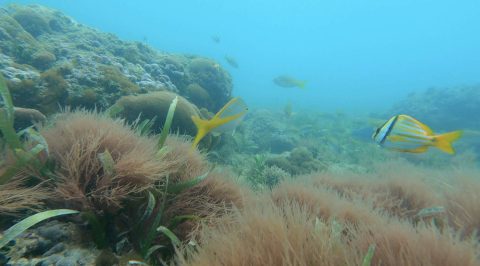 Even on the calmest and best of days, I realized that traveling can still be uncomfortable. The swells were large enough that going at reasonable speeds meant that the bow of the boat would get launched from one swell and then crash down onto the next swell which resulted in a very uncomfortable ride.
It became very clear to me why aviation was so important. Since there are no roads to the communities we will be serving, boats are currently the only way to medical help. A very sick, injured patient, or a woman with a complicated pregnancy may not survive a boat trip on the open ocean. Aviation not only speeds up the travel time, but it can make a life and death difference for our patients as they are urgently traveling to receive medical assistance. 
One of my favorite moments from the last three weeks happened while attending the last night of an evangelistic campaign that the local churches were putting on. It appeared very successful as the turnout was significant compared to the existing church attendance. At the final meeting, the pastor presented a very good message about baptism. At the end, he made an appeal which lasted a while, and over a dozen people went forward and chose baptism. It was such a beautiful moment and I was so thrilled. I wished I had a bigger part to play but I was very happy for their decisions.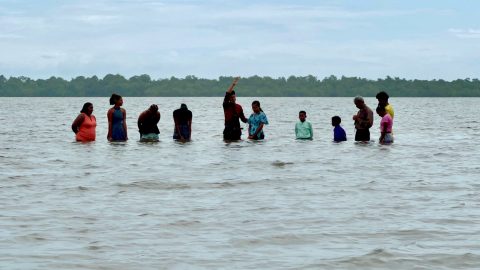 I shared my umbrella with a local teenager and we quickly became friends. His name is also Andrew. He's going to school here and even though our time together was short, I was happy to connect with people here. Another way I have been making friends is through playing with an ultimate frisbee in a nearby field. I've made close friends with my teammates, Steven and Melanie Hansen, and they have joined me in playing together with some community youth.  We have made several friends from the community.
Pearl Lagoon is home to a diverse culture and it's been interesting getting a better understanding of it. Pearl Lagoon was heavily influenced in the 1800s by the British. Many people in Pearl Lagoon and surrounding communities speak English, with a Creole accent. There are neighboring towns that are occupied by indigenous tribes, one of which is the Miskito people which I expect to interact more with on our humanitarian flights.  Pearl Lagoon and the surrounding coastal villages have many fishermen and farmers and most live simply and eat what they grow or can catch. 
Along with English, most villagers in the region we will be flying to have Spanish as their trade language. When I arrived in Pearl Lagoon, I realized I wouldn't be learning Spanish very quickly with everyone eagerly wanting to talk with me in English. I realized I needed to get some additional language training to be able to converse in Spanish, and the opportunity is opening up for me to study at The Spanish Language Institute in San José, Costa Rica. They have a 5-week, short term course that should prove to be a good foundation for my future learning and it starts on February 21. I'll plan to send out updates from my time there, and prayers are appreciated as I study.
In the time I have been here, we have attended several positive meetings about the importation and use of the Bushhawk airplane. There are a handful of meetings in the upcoming weeks and overall there is a positivity about the MiracleAir project. This is a short video update about one of these meetings that happened on February 14, 2022. 
Thank You for your interest in our mission! Your support is making it possible for our work to go forward with God's direction. I know that many of you read my articles regularly, but I also would enjoy hearing from you directly! Send me an email at Andrew@MiracleAir.org and let me know what parts of my articles you like best.  I would also enjoy hearing about you, your family and what God is doing in your life. If you have something you would like me to pray for, I would love to pray for your needs also.  I would love to hear from you! 
Thank you for being part of the miracle of changed lives!
God bless you!
Andrew Hosford
I am currently in the production phase of several upcoming videos. This one, entitled 'How Did I Get Here?' focuses on my journey as I prepared for mission service. I would love it if you became a subscriber on YouTube!
Subscribe to the Channel Now!